October 27, 2020
Kobelco Construction Machinery Co., Ltd.
Tokyo, October 27, 2020 - Kobelco Construction Machinery Co., Ltd. (or KCM) is pleased to announce a new collaboration with Leica Geosystems, part of Hexagon, of Heerbrugg, Switzerland, a global leader in sensor, software and autonomous solutions, to develop integrated 2D and 3D machine control solutions which can be operated remotely as part of the K-DIVE CONCEPT※.
KCM is developing remote control system called K-DIVE CONCEPT. By manipulating a dedicated cockpit with displays showing the jobsite from an office, operators can control excavators remotely without going to the real jobsite. This time, with a focus on bringing more efficiency, safety and productivity through digitalization to the heavy construction industry, KCM and Leica Geosystems work together to help facilitate the remote operation of excavators. The relationship will take advantage of Leica Geosystems' know-how in relation to K-DIVE CONCEPT's next generation Telework System using remote operation technology for operators.
K-DIVE CONCEPT will allow a diverse range of operators to work efficiently having access to any jobsite without being restricted by location. Using a remote system enables contractors to view progress of jobsites virtually and it is also used as virtual training for operators.
"We have great ambitions with K-DIVE CONCEPT, and in our search for technology to achieve this, we are excited to work with Leica Geosystems," said Yoichiro Yamazaki, KCM General Manager, Business Development Department, Corporate Planning Division. "Our IoT revolutionizes the improvement of safety and on-site productivity, allowing a diverse range of operators to work remotely."
"We are honored to be chosen as technology partner in our common journey towards an autonomous jobsite," said Magnus Thibblin, Leica Geosystems Machine Control President. "Working with a leading excavator manufacturer like KCM, fulfill our ambition to be on the forefront of technology within the heavy construction industry."
The advanced Leica iCON 3D excavator machine control solution guides the operator using reference models and GNSS in 3D. Design information and real-time cut/fill indications are displayed on the control panel, allowing the operators to rapidly excavate to the reference design on projects, such as large road and infrastructure construction, subdivision building, industrial sites and demolition works. By using that solution via K-DIVE CONCEPT, remote operators can easily control excavators' performance on a jobsite in real-time. Also, KCM will take advantage of high-speed 5G mobile communication systems as the core of K-DIVE CONCEPT in the future.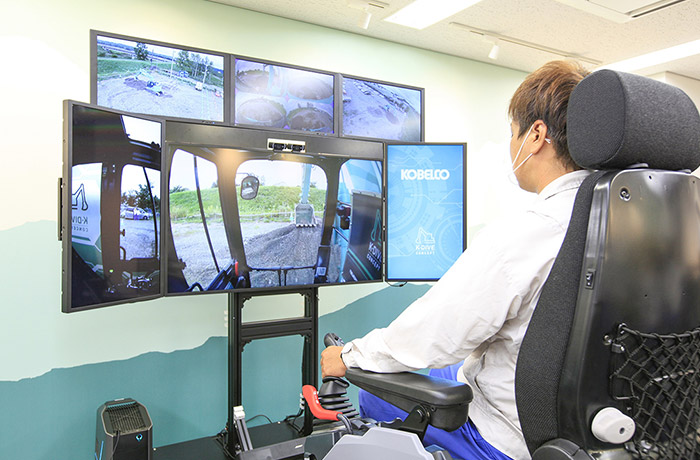 K-DIVE CONCEPT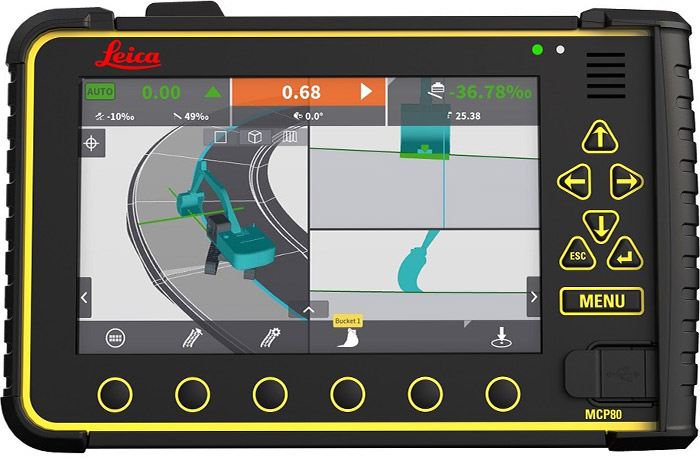 the Leica MC1 3D machine control solution
※ "K-DIVE CONCEPT"is a construction equipment telework service system which KCM is researching and developing. This system enables construction machinery operators to work remotely by providing remote control and connecting data of operators, construction machinery, and businesses. Through this human-centric work-style innovation, KCM aims to create attractive environments where anyone can work and contribute to the creation of a prosperous society.
K-DIVE CONCEPT is under development aiming for the practical application in Japan, and the global expansion has not been decided yet.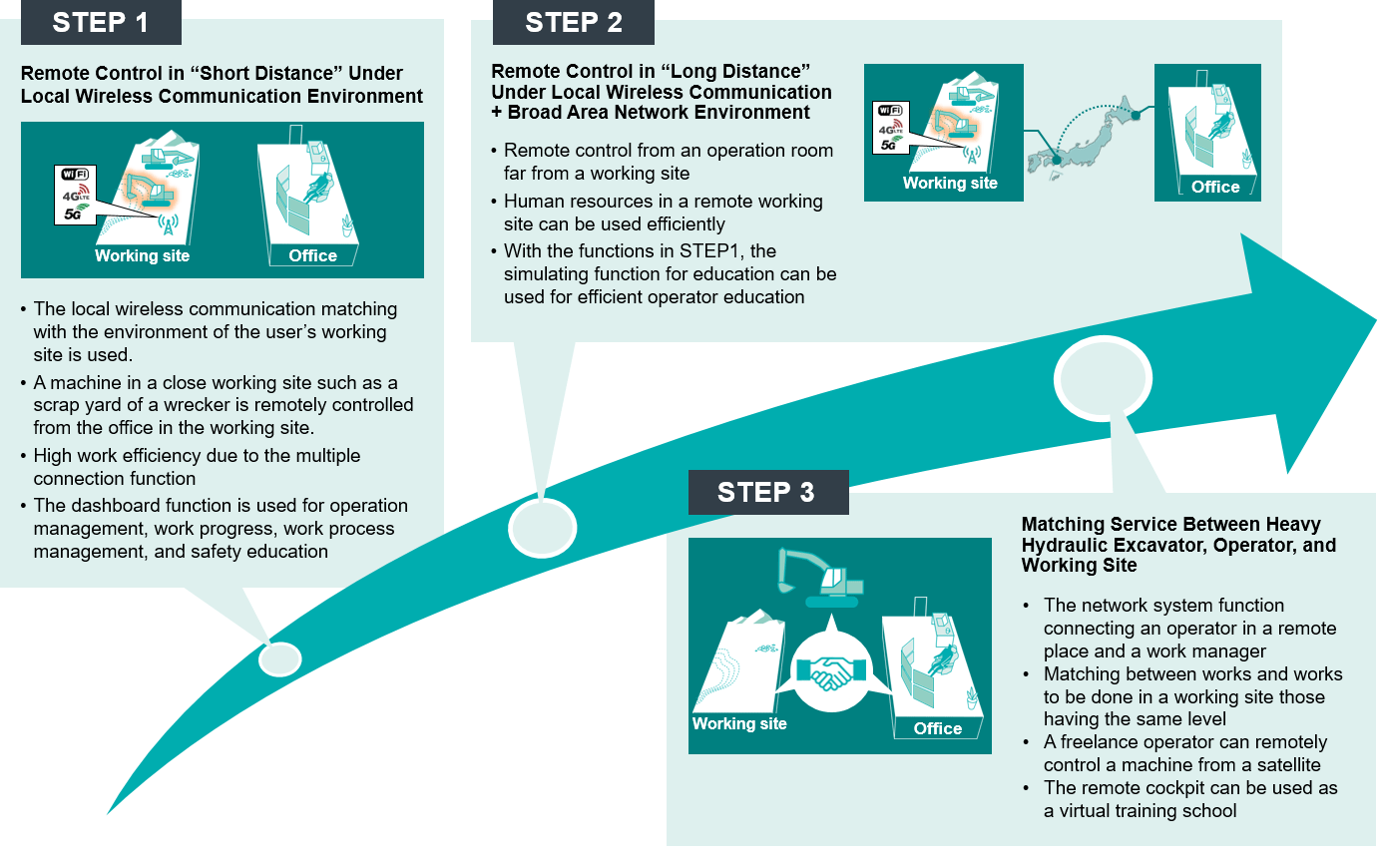 The step-up image of K-DIVE CONCEPT
Revolutionizing the world of measurement and survey for 200 years, Leica Geosystems, part of Hexagon, creates complete solutions for professionals across the planet. Known for premium products and innovative solution development, professionals in a diverse mix of industries, such as aerospace and defence, safety and security, construction, and manufacturing, trust Leica Geosystems for all their geospatial needs. With precise and accurate instruments, sophisticated software, and trusted services, Leica Geosystems delivers value every day to those shaping the future of our world.
Hexagon is a global leader in sensor, software and autonomous solutions. We are putting data to work to boost efficiency, productivity, and quality across industrial, manufacturing, infrastructure, safety, and mobility applications.
Our technologies are shaping urban and production ecosystems to become increasingly connected and autonomous — ensuring a scalable, sustainable future.
Hexagon (Nasdaq Stockholm: HEXA B) has approximately 21,000 employees in 50 countries and net sales of 3.9bn EUR. Learn more at hexagon.com and follow us @HexagonAB.
*The information contained herein is as of the date this announcement was made and it may be changed without prior notice.