In 2016, we began our efforts in our "Work Style Innovation" project, which was targeted to improve personal happiness as well as corporate strength to maintain the attractiveness of our company.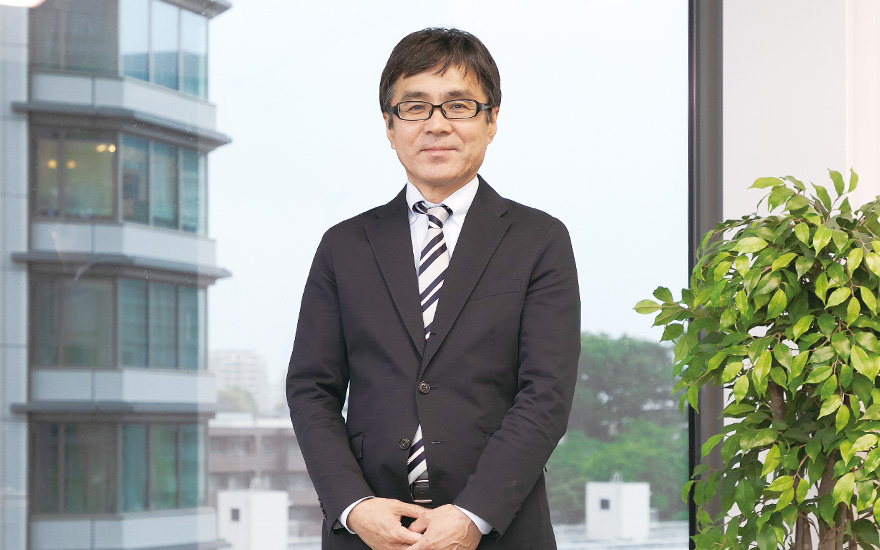 Director, Managing Executive Officer, Head of Corporate Planning Div.Hiroyuki Hosomi
In charge of the project's execution, Hiroyuki Hosomi explains, "Although it is important to work efficiently and raise productivity, our intention is that each employee finds comfort in both work and their private time. A sense of ease and prosperity positively influences not just the individual but the company and society as well, which I believe creates a positive cycle."
The first task was to transform meetings. We set rules that a meeting had to provide some solid results to prevent pointless meetings. "Set a time limit for the meeting and always reach some conclusion. We were also strict about completing the meeting minutes right then and there." We also limit working hours, and the creation and enforcement of e-mail rules. With these three main pillars, we aimed to streamline work tasks and reduce working hours.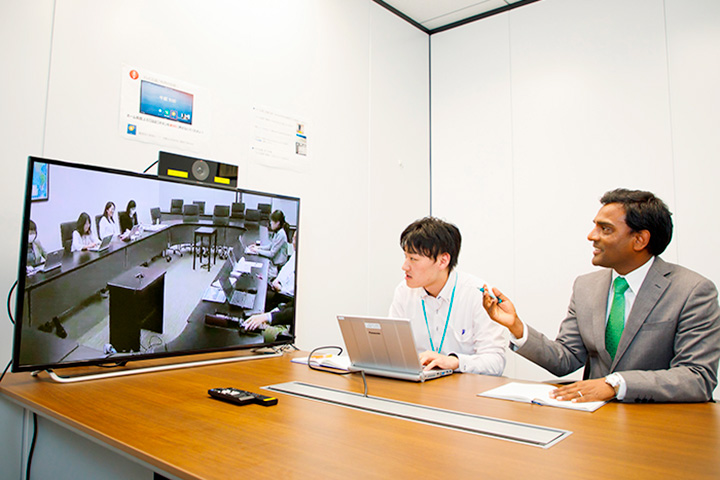 From 2018, to further reform operations, we visualized every employee's annual operations (with the exception of production) aiming at a 20% reduction for business volume, and considered aspects such as the discontinuation, simplification, and automation of each operation. This was done not only to reduce working hours, but to utilize the created time for high-value-added works. Also, we aimed to improve our corporate strength with elimination of human error by automation, and the standardization of personal tasks and so on.
Although we are in the midst of our activities, we have clearly decreased our holiday work and allowed earlier closing hours.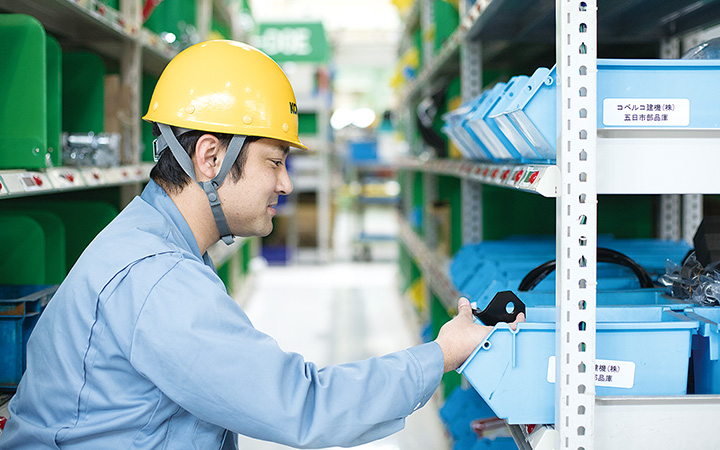 Targeting the acquisition of annual paid leave of over 15 days per person, our "Minimum 15" activities have improved the average acquisition days year by year, reaching over 17 days for fiscal year 2019. In response, "I feel that there is more time for activities such as lessons and hobbies, allowing employees to take days off in a timely manner, according to the lifestyle of each individual. This means a new way of working is spreading."
One of the reasons for the success of this work style innovation, which can easily become nominal, is that the company is serious about undertaking. I believe that there aren't too many companies with a top who repeatedly calls out to 'reconsider the way you work'.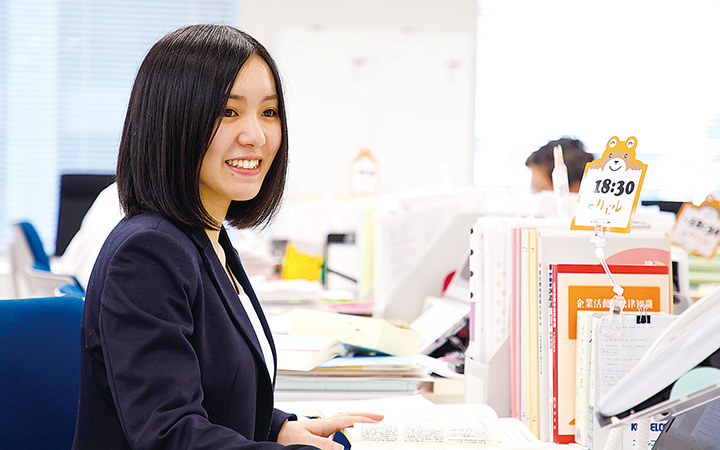 There is also another factor. Morning gatherings and notifications tend to be superficial and fail to sufficiently penetrate. Hence, we discussed the matter individually whenever possible." Labeled as an "interview marathon", the work-style innovation office listened to every opinion of the heads of each department carefully and politely and responded to the issues brought up by each individual, ignoring convention and hesitation to repeatedly review and improve operations.
Hosomi shared his expectations for the project: "In the future, I would like to increase relations not only with employees' families but also local communities. Widening one's perspective through activities outside of work serves to heighten interest and concern for society and the local community. Employees and the company, as well as the local community all grow together, this is the ideal situation that KOBELCO Construction Machinery is aiming to achieve."
KOBELCO Construction Machinery will continue to evolve in order to create an even better society.
Kobelco Construction Machinery Group aims at improving the personal happiness level of our employees and the company's corporate strength to maintain the attractiveness of our company.
To realize these objectives, we thoroughly promote the work efficiency of each employee and construct an ideal workplace environment.
(1) Secure the maximum amount of private time that can be efficiently used by each employee.
(2) Provide a healthy space for both mind and body by creating a workplace environment where each employee can comfortably and satisfyingly conduct their operation.
(1) Improve the quality of work, spare much time for creative and high-value-added operations.
(2) Establish a flexible system and culture to a diversifying way of work to raise the strength of the company.