Made By KOBELCO (Universal Quality)
A Production Skills Competition where
the best around the world
compete and polish their skills
Once a year, we hold a "Production Skills Competition" where workers around the world gather
to compete and demonstrate their skills.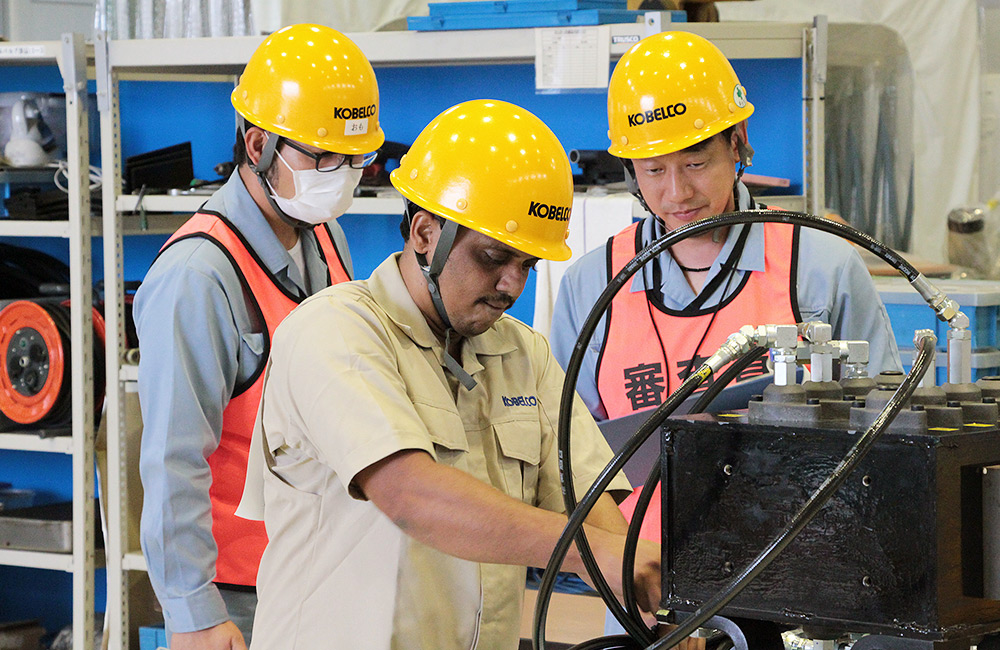 Friendly competition to improve workplace skills
This competition is a gathering of top level individuals who have won the preliminaries held at each base around the world. The preliminaries consist of four manufacturing fields which are assembly, can manufacturing, processing and painting. Every year competitors battle enthusiastically between production bases. In addition, the competition serves as a global exchange of skills developed to maintain the "Made By KOBELCO" universal quality standard. The skills displayed here are taken back to each production base by the participants to further develop their production skills. At each production base, original education and training plans are implemented to raise the skill level of each worker.