Made By KOBELCO (Universal Quality)
A Human Resource System
for Creating Universal Quality
- Skill Accreditation System -
To achieve our "Made By KOBELCO" universal quality standard,
we began our "KOBELCO Skill Accreditation System" in 2013.
Through this undertaking, we share KOBELCO's thoughts
on production, values, behavior and educate our workers with high skill sets.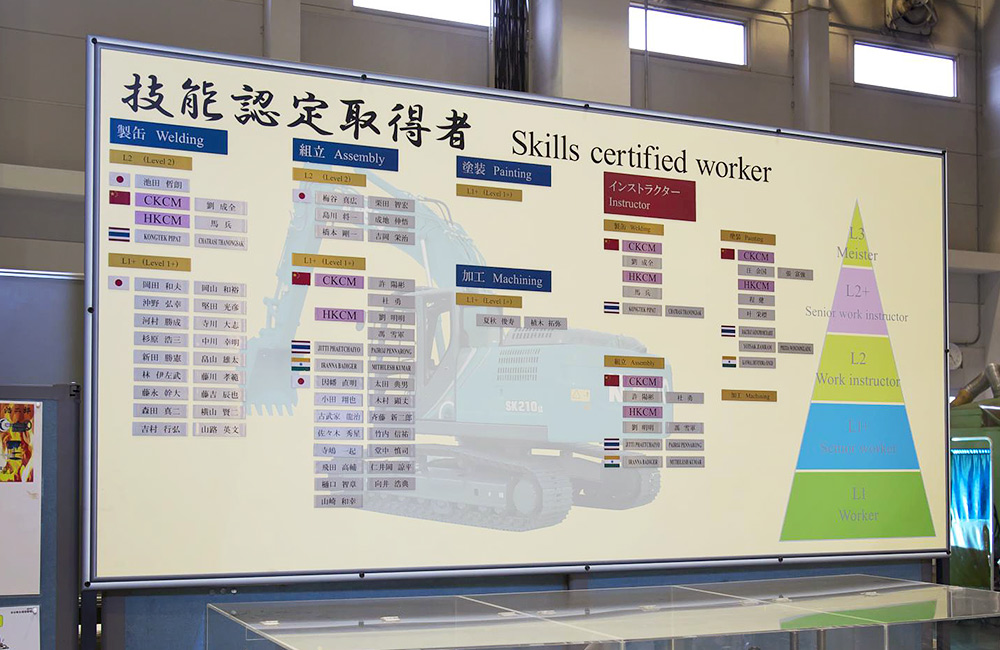 Raising the skill level of each worker
according to a unified standard
Based on a worldwide standard, we have divided skill levels by stage for four areas of excavator production. These four areas are assembly, can manufacturing, processing and painting. Through our human resources training system, we are supporting the widespread growth of our workers' skills and achieving an even higher level of production for the company.