Made By KOBELCO (Universal Quality)
Inspector Authorization system
Supports Made By KOBELCO
"Made By KOBELCO" is our slogan that presents our aim
to have everyone of our factories uniformly produce consistent quality and high standard products.
Inspector authorization system supports this effort by ensuring that our inspection capabilities are uniform
at each factory and plays an important role in maintaining our universal standard of quality around the world.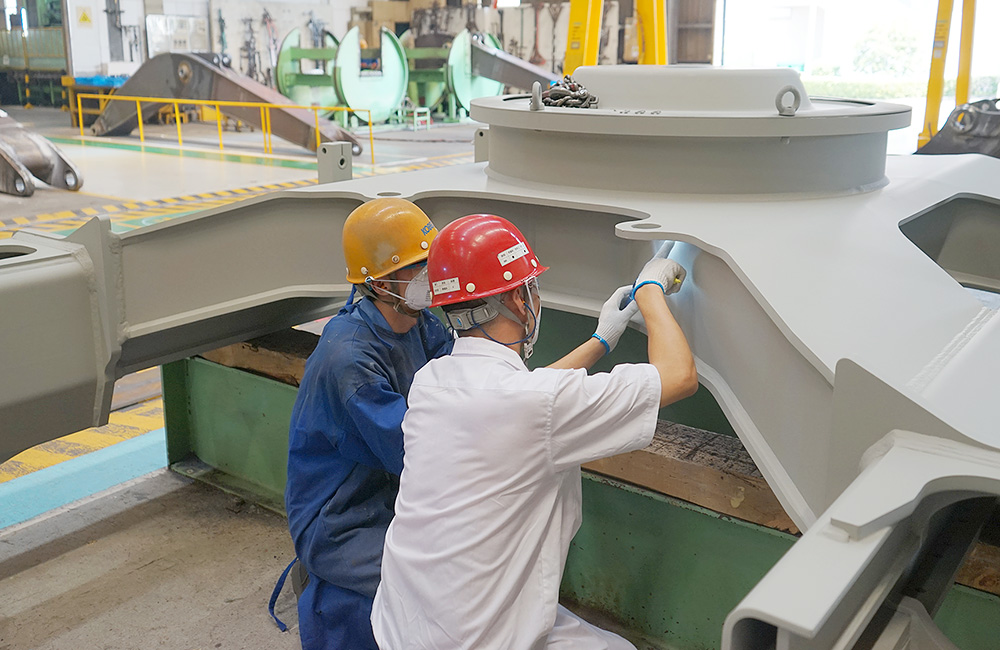 The universal standard that creates KOBELCO quality
This effort to support "Made By KOBELCO" began in 2007 at our overseas production bases in China and Thailand. Currently, the undertaking extends throughout almost all our overseas bases, including our crane production bases. At present, the effort is being promoted through all business locations and is aimed at establishing and evolving a globally common quality throughout the world including Japan.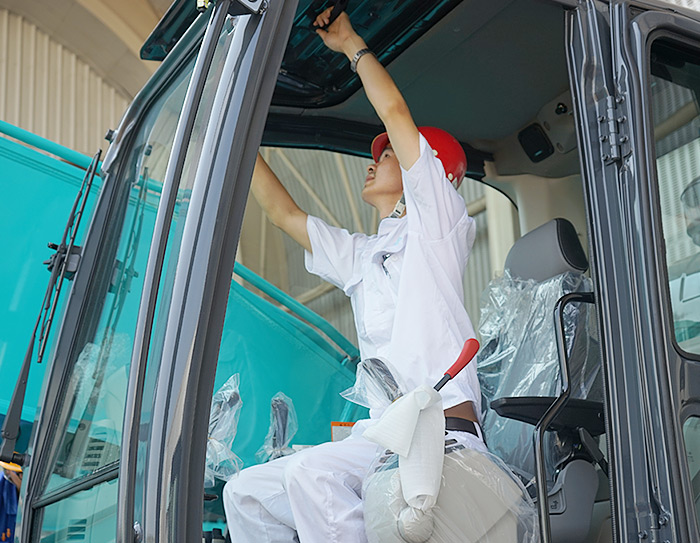 Inspection is more than just checking
What is the most important about this system is that an inspector fully understands the contents of what is being inspected. Production will not be improved by going through the inspection without any knowledge about the process and parts involved in the subject of examination or about the product itself. At KOBELCO, inspectors are only authorized after undergoing a written examination based on inspection contents and passing an actual inspection. It is the high level of knowledge and skills, as well as the approved inspector's ability to examine items with a customer's view, that ensures our capability to offer a consistent, high level lineup of quality products.
The currently authorized inspection items are welding appearance, nondestructive inspection (ultrasonic testing, magnetic particle testing), shipment inspection, contamination, three-dimensional measurement and general measurement. In addition to general inspectors, there is a system for senior inspectors which provide a constant motivation to achieve an even higher level.