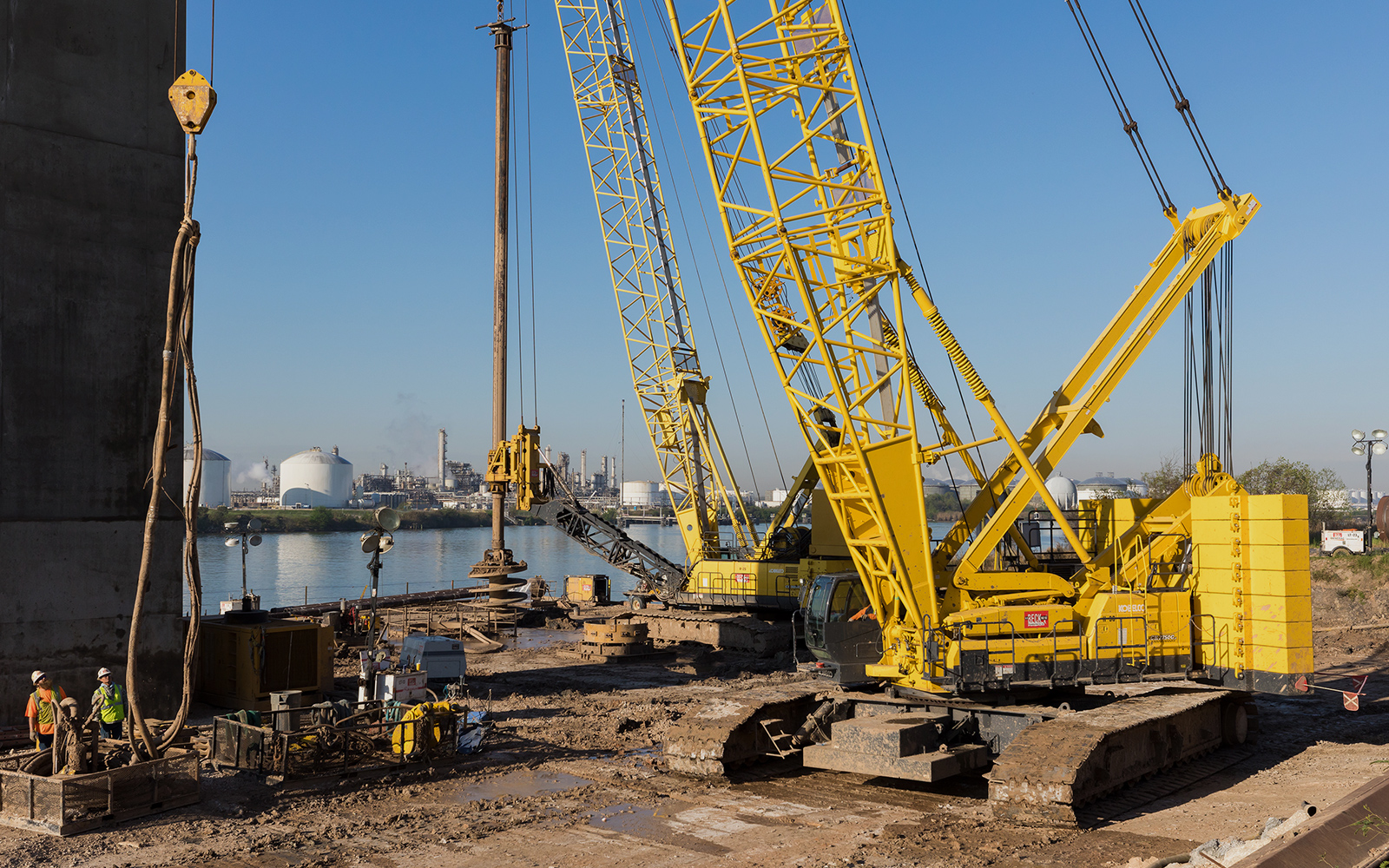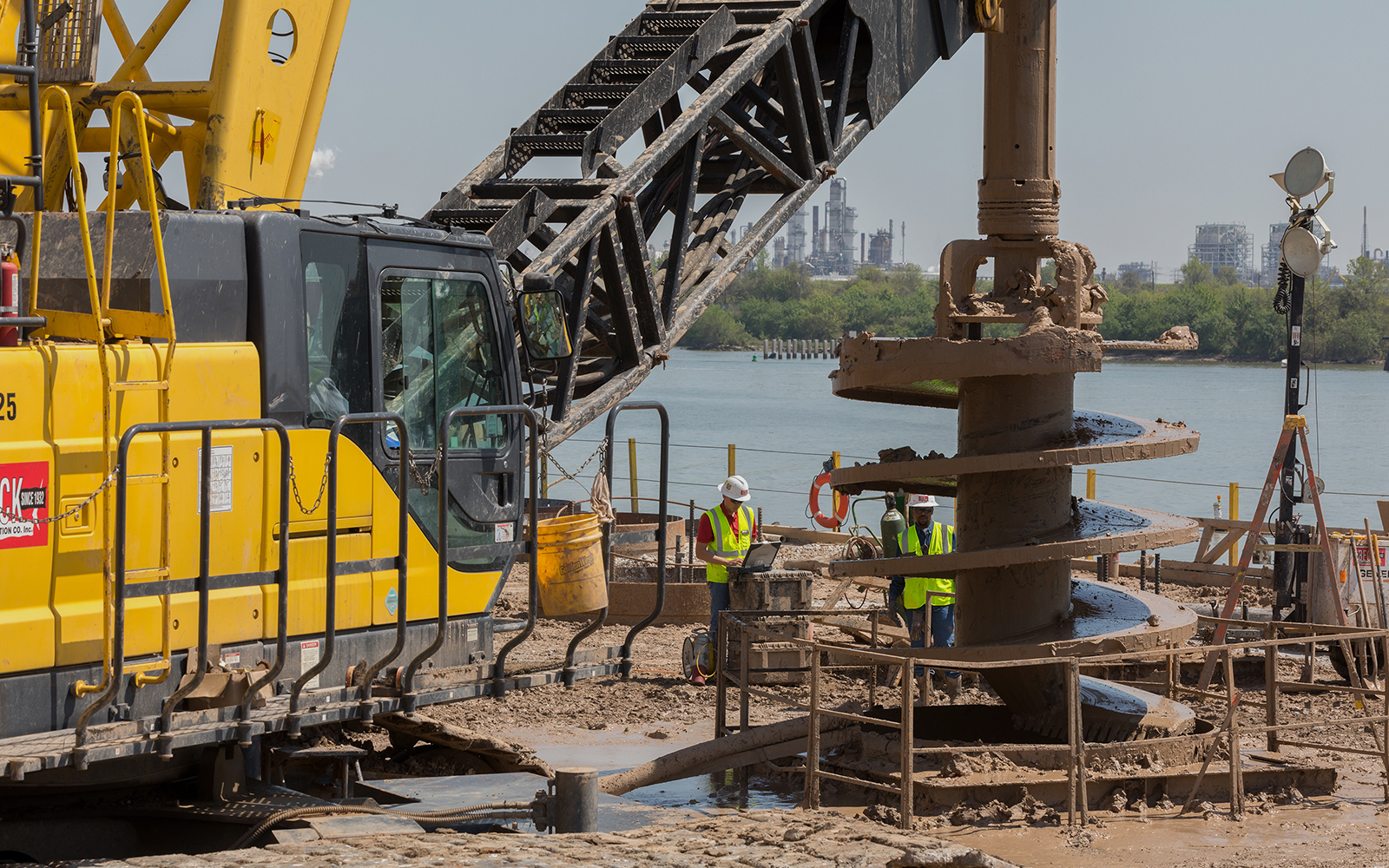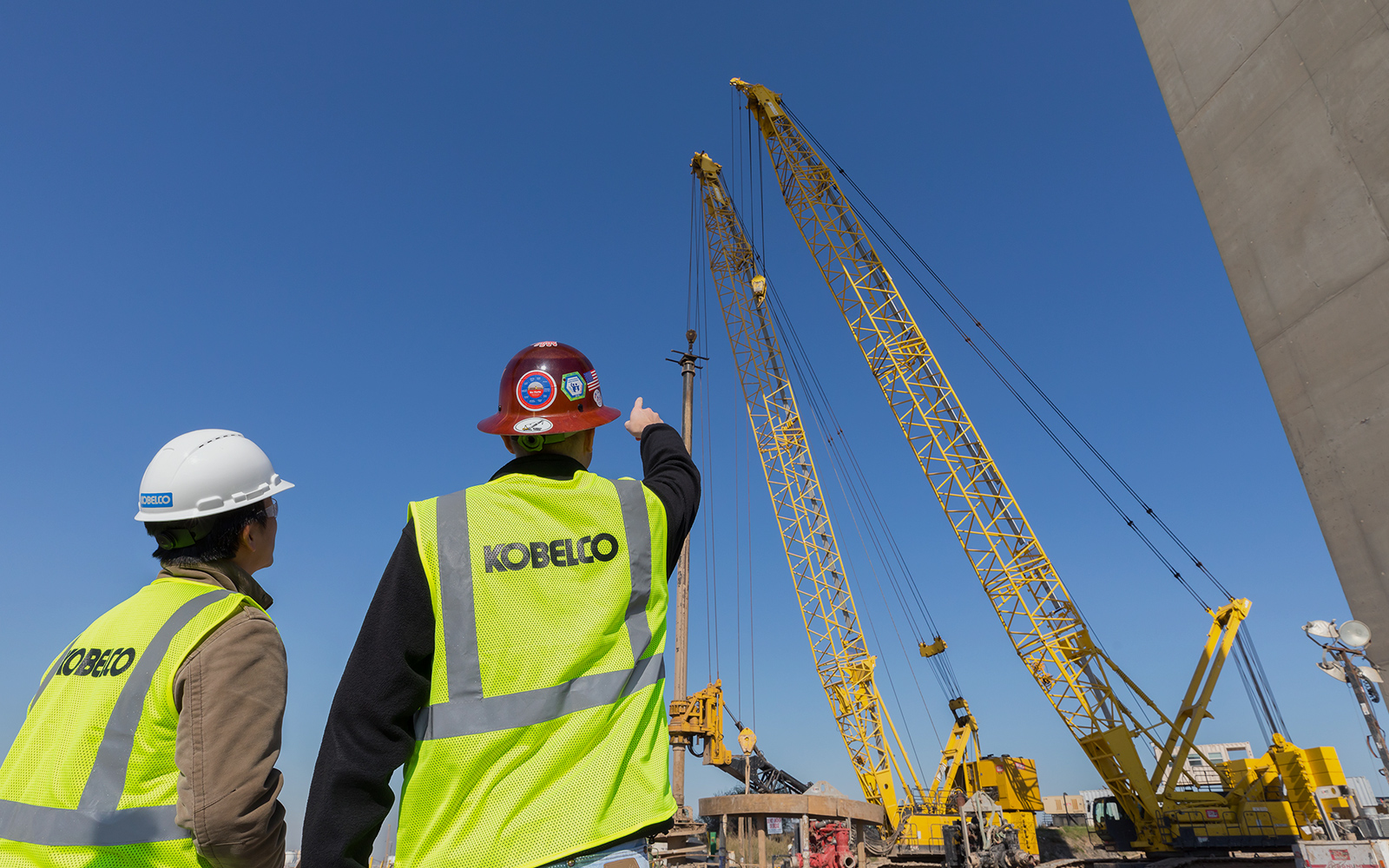 Kobelco's cranes leading large-scale projects in the United States
Date of visit
March 2019
After hearing that Kobelco's cranes were being used in a
large 1 billion dollar project, we headed straight to Houston,
Texas to conduct an in-depth interview in spring 2019.
In addition to our interview with A.H. BECK FOUNDATION Co., Inc.,
which was commissioned to carry out the foundation work at the project,
we will also be introducing Kobelco Construction Machinery U.S.A. Inc. (KCMU) and its staff,
whose headquarters is located in Katy,
a city just west of Houston, in Texas.
Cranes and those operating them
We sat down with Mr. David Stroup, who serves as a general superintendent at A.H. BECK FOUNDATION, a specialty deep foundation, ground improvement, and earth retention contractor, to discuss his thoughts on the project and the reasons why the company chooses Kobelco's cranes.
Cranes in action
The Houston Ship Channel Bridge Project is in the middle of foundation work. We are proud to introduce the performance of two Kobelco's cranes working under A.H.BECK FOUNDATION.
Introduction of KCMU
Here we introduce KOBELCO CONSTRUCTION MACHINERY U.S.A. INC. (KCMU) that is located in Katy, Texas, and its staff member.