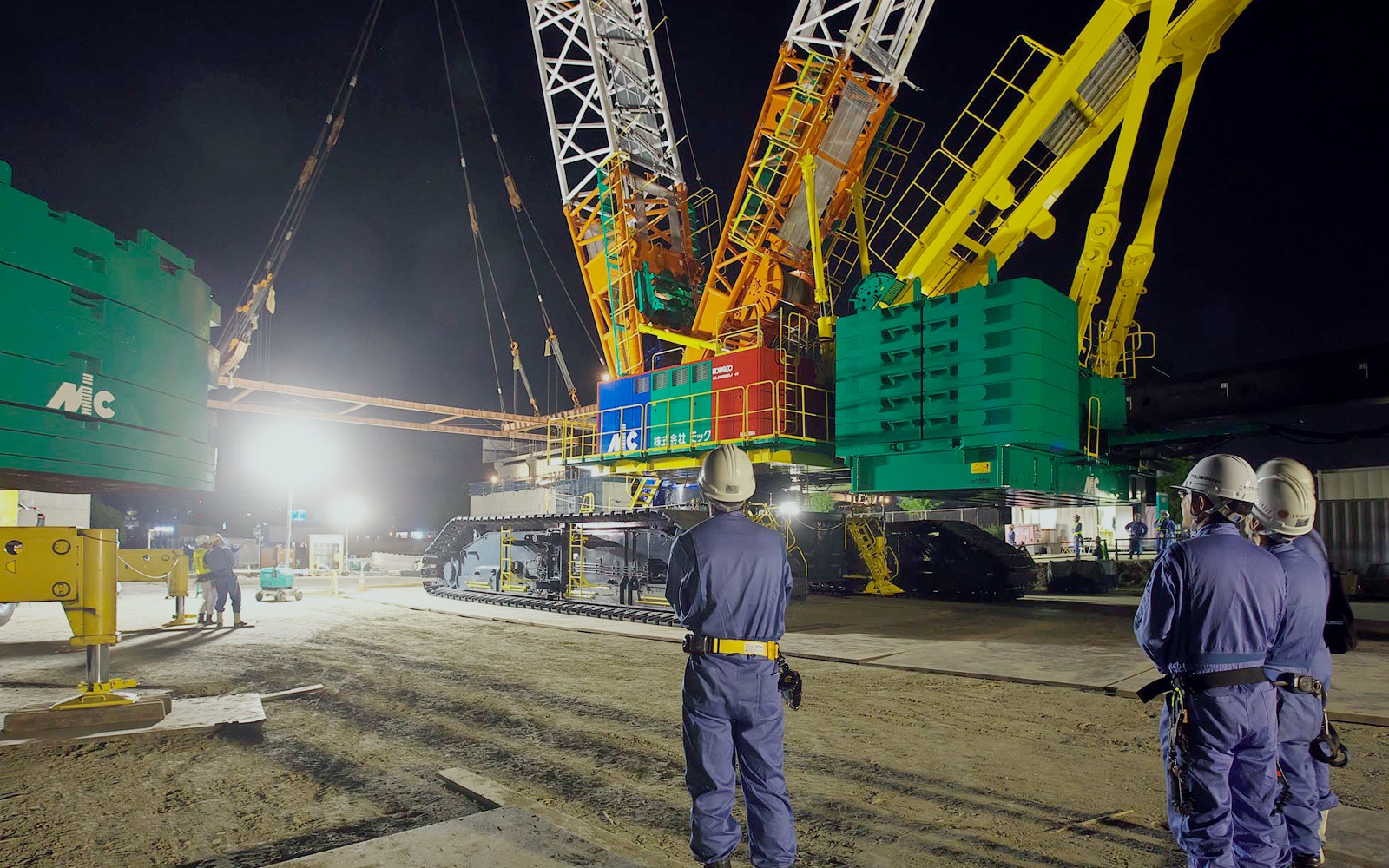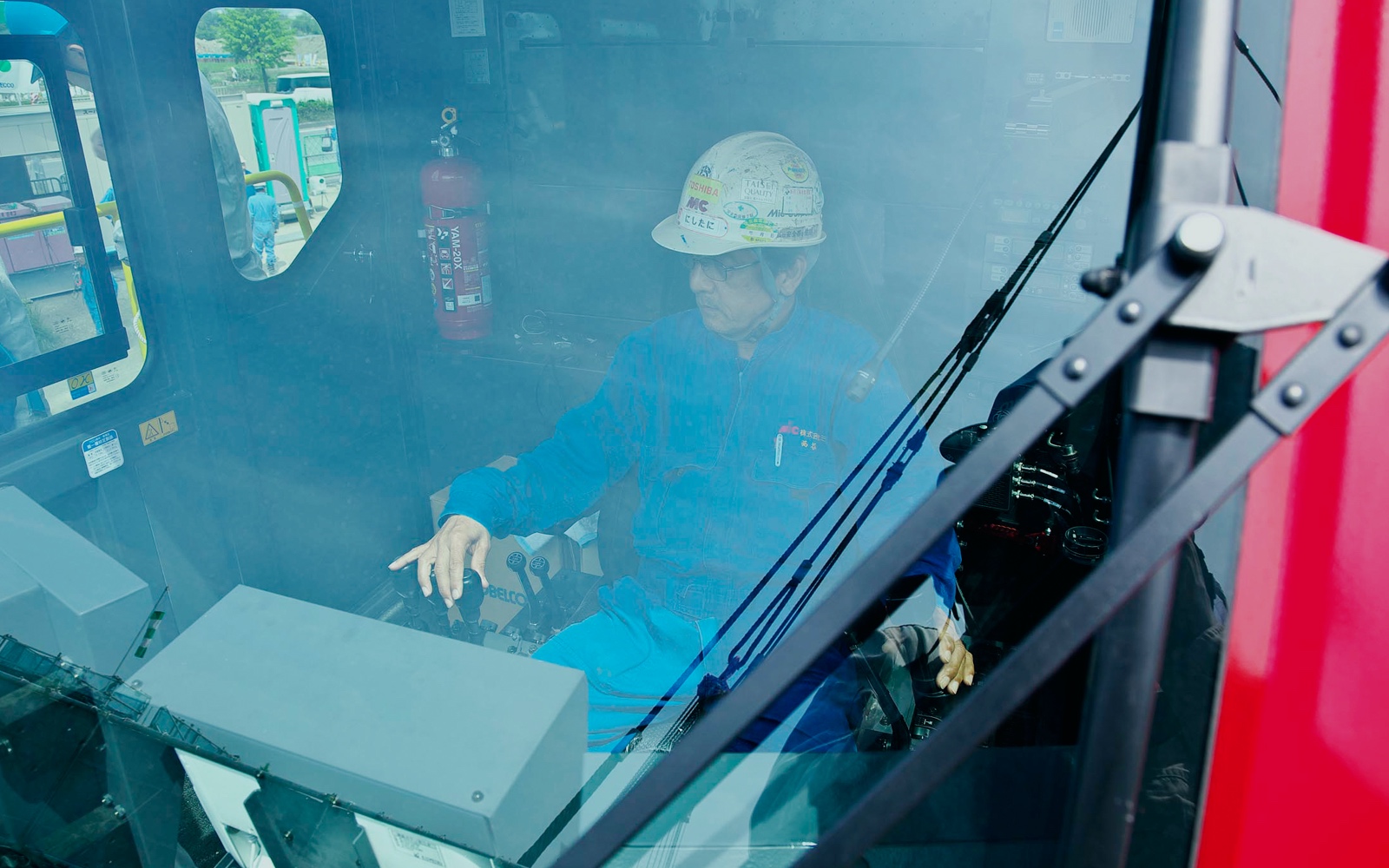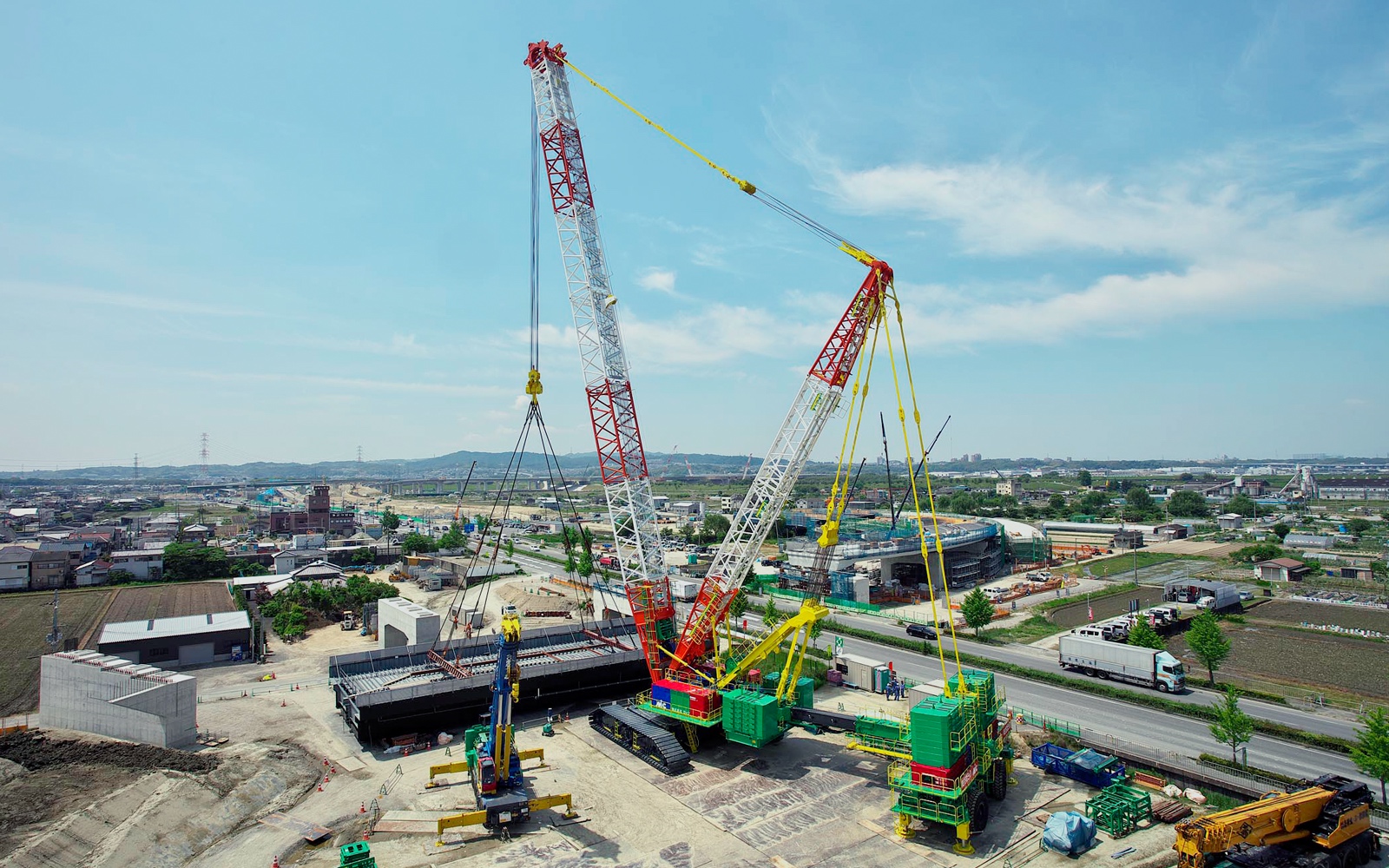 The Kobelco SL16000 J-H, one of the biggest crawler cranes in Japan, laying a flyover.
Date of visit
May 2016
In Volume 3 of CRANEs, we look at Kobelco's huge new crawler crane,
the SL16000J-H, at work laying a flyover across
a four-lane road in Kyoto Prefecture.
We hear the story from the crane's operator MIC Co., Ltd.
It took several weeks to assemble the crane.
We take a peek at how this was done.
Cranes and those operating them
MIC Co., Ltd. knows all about cranes. Two senior executives and the operator of the SL16000J-H share their thoughts and discuss policy.
Cranes in action
Ceremony in the morning offering prayers for safety. The crane working late at night. The mood at the site once this big job was over.
Assembling the crane
A huge crane like the SL16000J-H can't travel along a road. It has to be transported to a site in parts and assembled. It's a job that has to be done in an organized and systematic manner. The assembly usually takes about a week. Few people know the ins and outs of assembling a crane. Let's see how it's done!