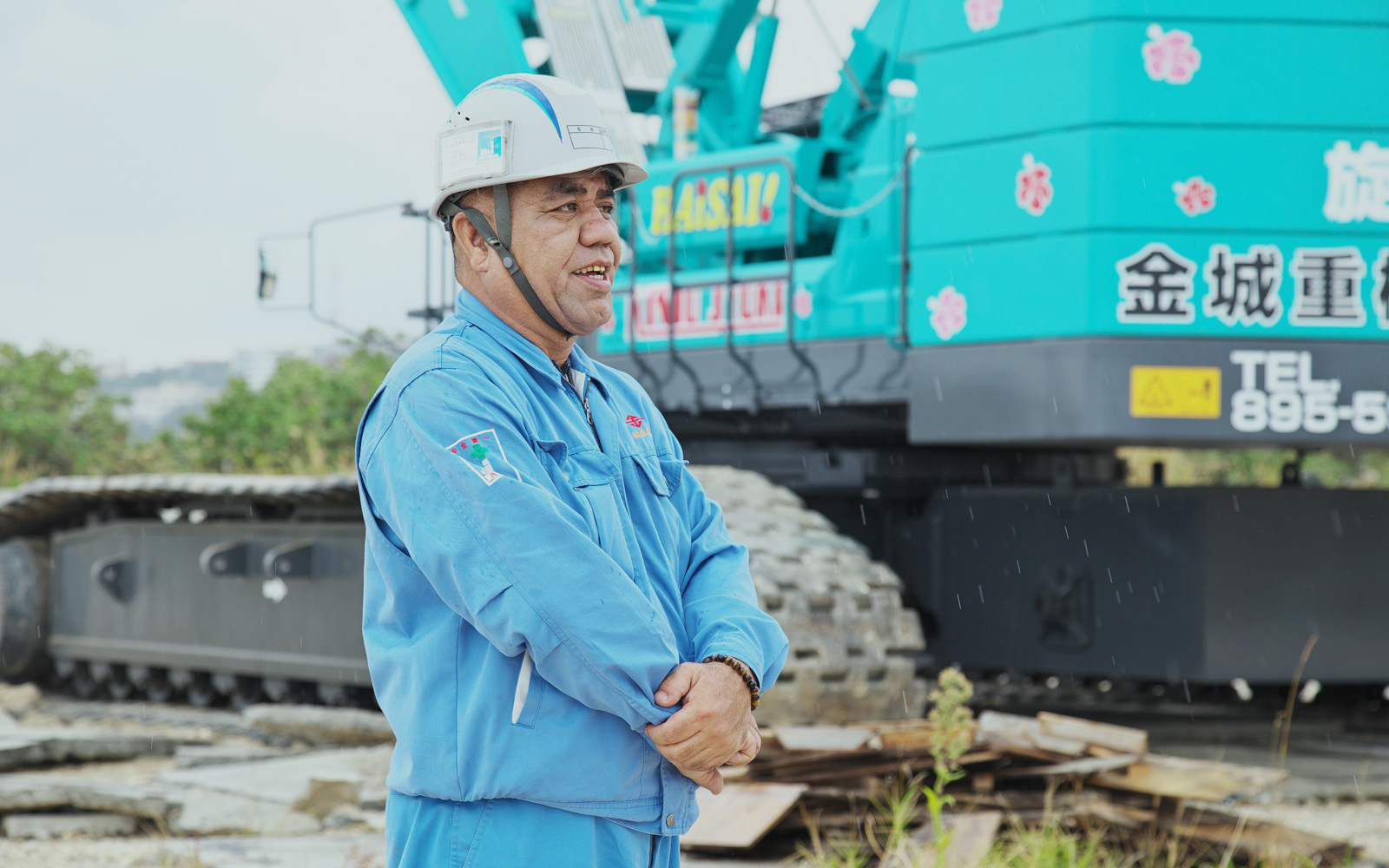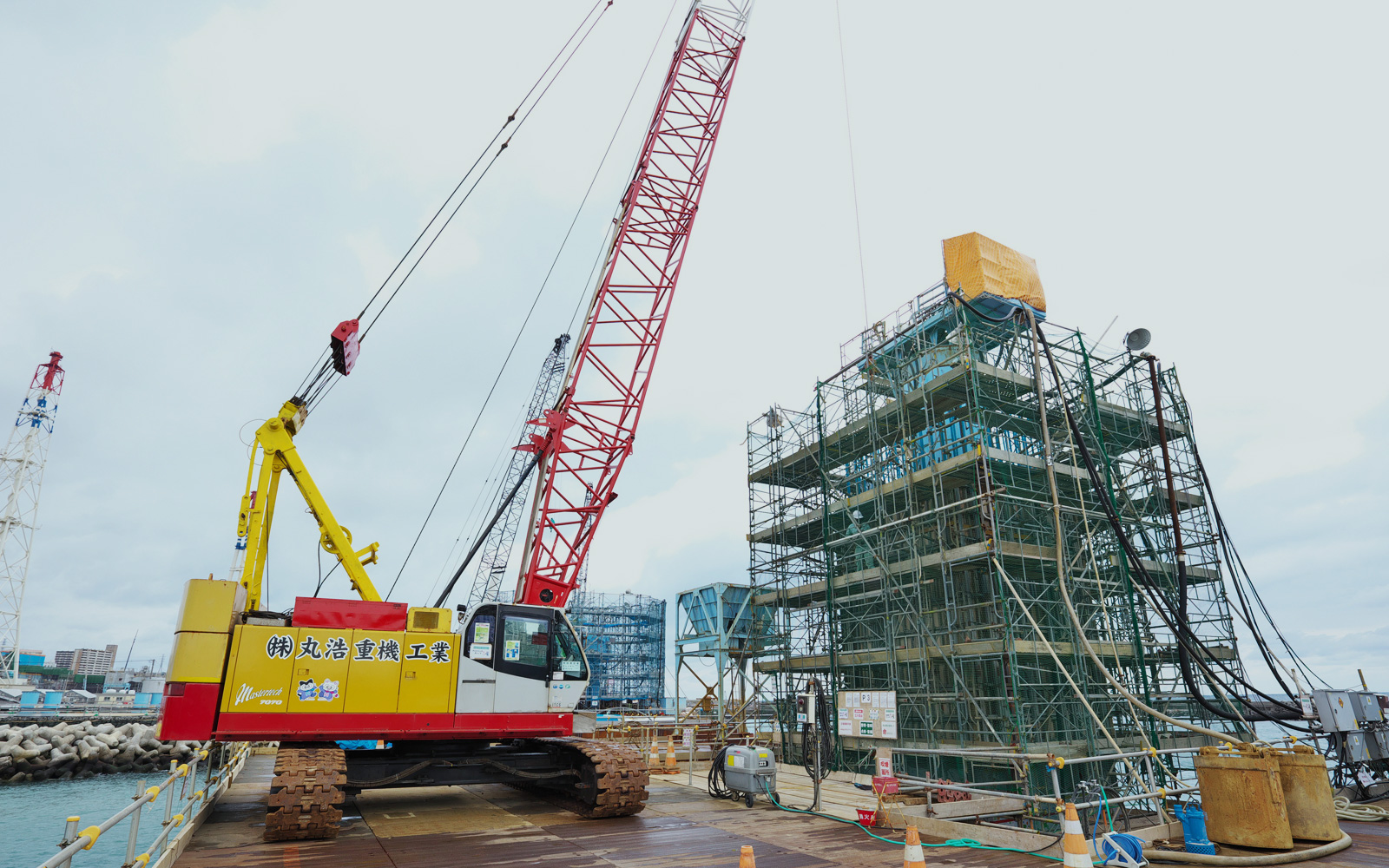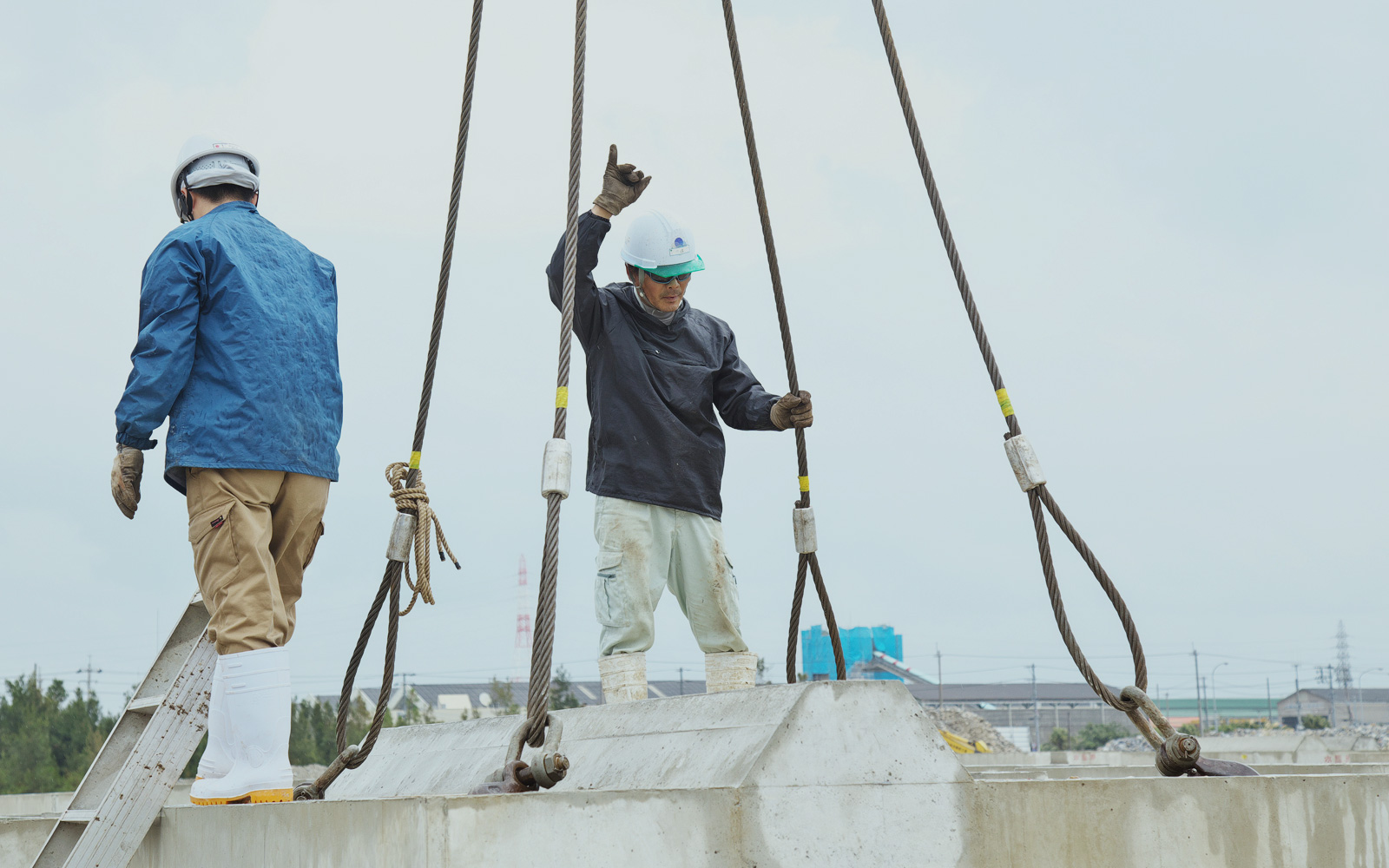 Kobelco Crane: Supporting Okinawa
under the scene in a severe natural condition.
A day on site
February 2015
For this edition, the CRANEs editors decided to check out cranes in
Okinawa Prefecture, where spring was just around the corner. We found Kobelco's
cranes on the job at foundation and civil engineering projects
around the main island of Okinawa.
We'll tell you about the work under way by Kinjo Juki Co., Ltd., which took the time
to share information on their projects and their favorite local specialties.
Cranes and those operating them
We talked to the executive managing director of Kinjo Juki Co., Ltd., a prominent foundation builder in Okinawa, and to one of the crane operators.
Cranes in action
Kobelco's cranes are at work all over Okinawa.
This time, we watched cranes working on foundation projects at three sites in Okinawa.
We got a behind-the-scenes look at some unique sites and amazing crane operations.
Highlights
Introducing local hot spots recommended by people on the scene in Okinawa.