Technology
K-DIVE CONCEPT:
Telework System for Construction Sites,
Focused on the Individual Worker
The civil engineering and construction industries are indispensable to create prosperous society and
we intend to improve the environments for workers who carry out their duties in those fields.
In order to achieve this, we aim to establish telework on construction sites to change work style and expand the employment potential for all people.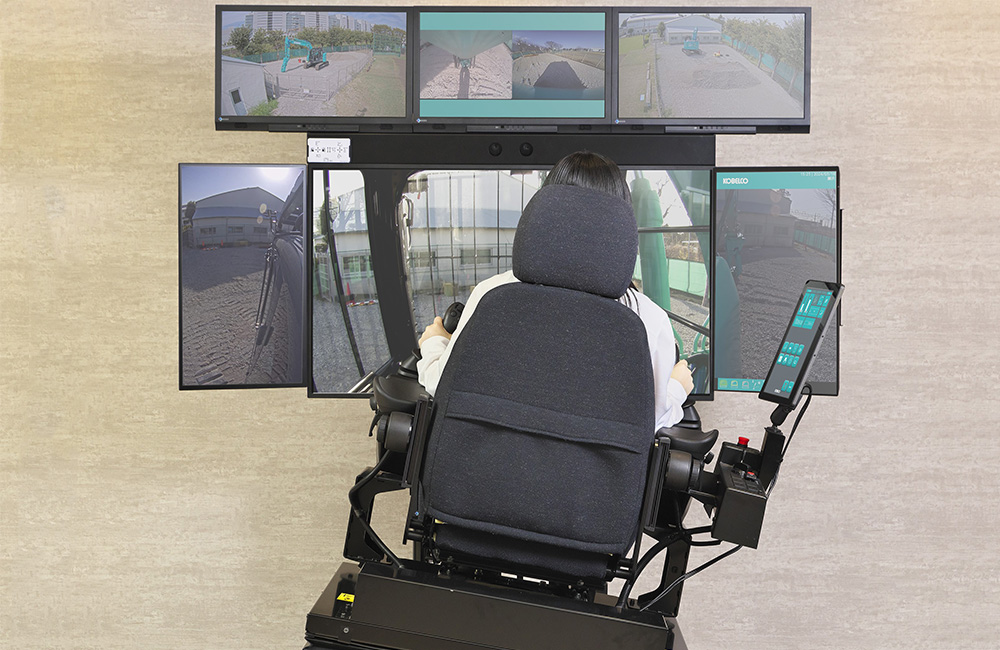 Aiming at the Realization of the Innovative Solution
that Changes Construction Sites
K-DIVE began with the establishment of its concept in 2015, and we are currently moving ahead with various verification tests. We have been researching and developing K-DIVE mainly in three steps and gradually aiming at practical implementation. The first step targeted short-range remote operations were carried out from a construction site office with the use of a local wireless communication network. We carried out verification tests on remote operations from a mobile site with the cooperation of a client, and we were able to confirm almost the same level of operability(reaction speed, work efficiency, etc.) compared with the on board operation. We are currently moving ahead with the final stage of development and verification in order to actualize step 1 in 2022. The second step achieves long-range remote operations with the use of a wide-area network connected to optical fiber cables. We are now accelerating our actions to achieve the final objective of integrating a cloud matching system with remote operations in step 3 and that practical  implementation is scheduled in 2025.